Hi from Cave Man and Cave Girl
Hi there! We are Cave People, but here we are in 2019, writing a blog – can you believe it?!
One day, we were out on a date and came across a strange box with flashing lights… Well, the rest, as they say, is history!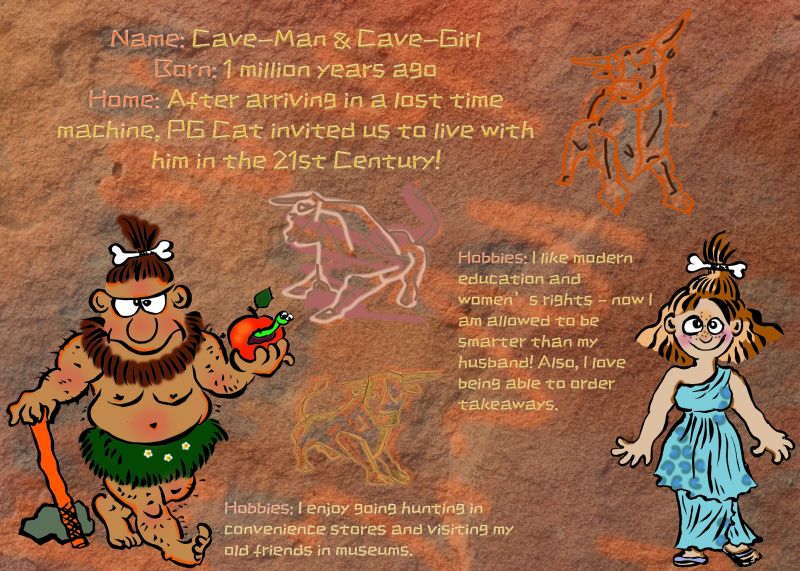 2019 is an amazing place and everything is a lot easier here. Food is so fun! We got some funny looks Cave Man took his hunting equipment to the supermarket for the first time.