PG Cat: Hello, hello, hello!
.
My name's PG Cat and I'm happy to welcome you all to our website. We are on a mission to spread laughter, creativity and interesting facts to all of our human friends.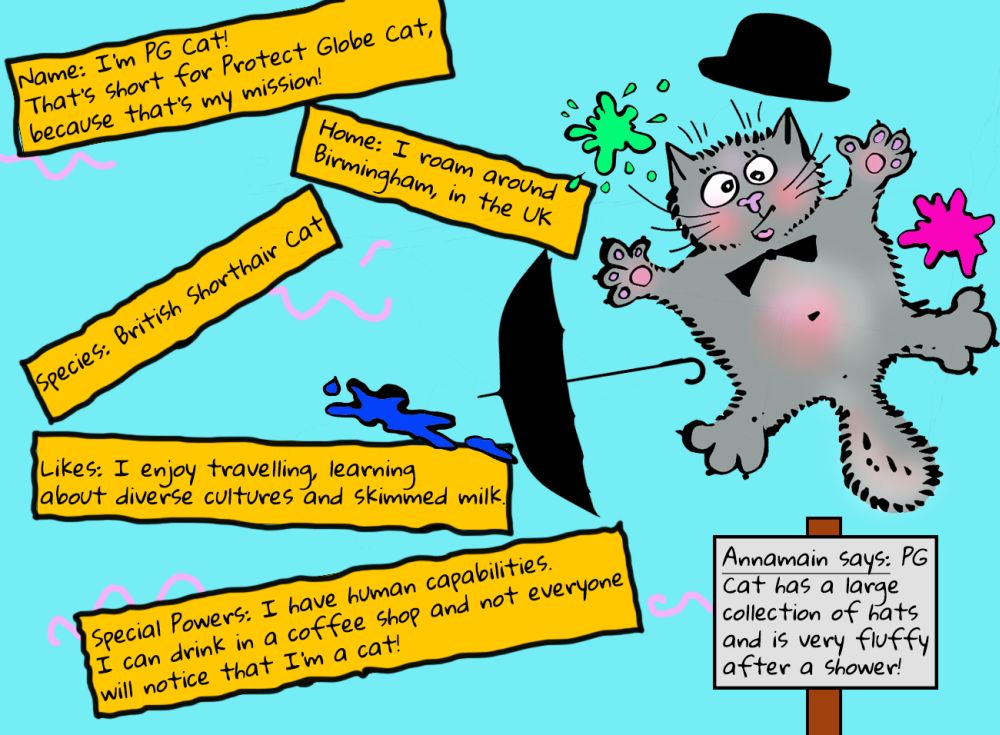 I get around because, what can I say, I'm a cat! I've learned a lot about different cultures and the varied ways that you guys live your lives. I love this planet. That's why I'm a huge fan of being environmentally friendly.